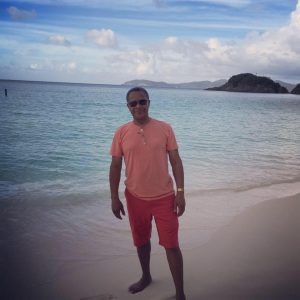 Tell us about yourself and how many books you have written.
I grew up in Gary, Indiana, which is about 30 miles east of Chicago. At one time Gary was home to the largest steel mill in the country, and I worked there during some of the summers while I was in college. After graduation from high school, I went to Oberlin College, where I majored in Spanish. Following college, I entered Northwestern University Law School. The main campus is in Evanston, Illinois but the law school and medical school are located in downtown Chicago just north of Michigan Avenue's Magnificent Mile.
Upon graduation from law school I accepted an offer to become an associate at, by 1974 standards, a large Cleveland law firm. In due course I became a partner and practiced for 37 years before retiring in 2012. In 2008 I wrote a legal text entitled Ohio Insurance Coverage, a reference work for lawyers and judges. I updated that book annually through 2012. I had thought about writing fiction for years but could never find the time. Once I retired, I had the time, which I've devoted to writing and traveling. Pigeon-Blood Red is my first and only novel so far.
What is the name of your latest book and what inspired it?
Pigeon-Blood Red is my first novel. It was inspired by a trip a made to Honolulu about two decades ago. I was attending a legal seminar when, during an evening stroll around the hotel grounds, the idea for the novel came to me. At that point the premise was inchoate and barely an idea. I saw in my mind's eye a mysterious, alluring woman in danger and on the run from someone or something, and I saw a stranger (a lawyer, of course) coming to her rescue (or trying to). That was it. Over the ensuing months and years the stranger I envisioned was transformed into an old college classmate of the woman who had a crush on her when both were students almost two decades earlier. Before their chance meeting in Honolulu, they hadn't seen each other since college.
The rest of the story line can be summarized as follows: An underworld enforcer in pursuit of a stolen pigeon-blood red ruby necklace worth millions trails the thief from Chicago to Honolulu, but the chase goes sideways after the hardened hit man develops a grudging respect for a couple of innocent bystanders who accidentally become embroiled in the crime: the thief's unsuspecting wife (the mysterious woman) and an old flame (the lawyer). The enforcer must decide whether to follow orders and kill them or spare them and endanger the life of the woman he loves.
Do you have any unusual writing habits?
Since I'm retired, I write at my leisure. When the weather is nice, I usually start writing in the evening and keep going into the early morning if the words are flowing. In the winter time, or when it's raining, I sometimes start in the early afternoon. I hate to waste beautiful weather sitting behind a desk. As to the actual writing process, I do the first draft in longhand on a legal pad. Generally, I then revise that draft by making changes on the legal pad. Finally, I transfer the work from the legal pad to the computer and then I make additional revisions there. Whether I'm working on the legal pad or the computer, I always review and revise the prior day's work before starting a new page.
What authors, or books have influenced you?
Some of the authors that have influenced me include Dashiell Hammett, Ernest Hemingway, James Jones, Somerset Maugham, Richard Wright, Ken Follett, Theodore Dreiser, Scott Turow, Dennis Lehane, Walter Mosley, Frederick Forsyth, and Lee Child.
What are you working on now?
I'm working on the sequel to Pigeon-Blood Red, which is the second in a projected trilogy.
What is your best method or website when it comes to promoting your books?
The best method of promoting my work I've found is retaining a good publicist. There are a number of helpful hints on websites, but I'm convinced that do-it-yourself methods are less effective than a good publicist and, moreover, those methods require time a writer could better spend writing. Even using a publicist requires some time but chances are that time will be well spent.
Do you have any advice for new authors?
The internet is overflowing with advice and that's where I would start, but you must learn to be discerning about what advice is genuine and trustworthy and what is not. It's not always easy, so, in some cases, trial and error coupled with good instincts is the only way. Then, keep reading and keep writing and improving your craft.
What is the best advice you have ever heard?
If an established author offers advice, don't hesitate to accept it.
What are you reading now?
I recently attended a mystery writers convention in Florida. C.J. Box and Valerie Plame were among the speakers. I bought novels by both, Blue Heaven and Burned, respectively.
What's next for you as a writer?
My next project is the third novel in the trilogy that began with Pigeon-Blood Red. I already wrote a screenplay of that work, which I will convert into a novel. With the help of a media company in L.A., I'm trying to interest producers in making a movie version of Pigeon-Blood Red, which I know is a long shot, but I'm keeping my fingers crossed.
What is your favorite book of all time?
My favorite crime novel is The Maltese Falcon by Dashiell Hammett (followed closely by any of the Jack Reacher novels by Lee Child), but my favorite book in any genre is probably An American Tragedy by Theodore Dreiser. The pathos and sweep of the novel are stunning.
Author Websites and Profiles
Ed Duncan Website
Ed Duncan Amazon Profile
Ed Duncan Author Profile Other Bookseller
Ed Duncan's Social Media Links
Goodreads Profile
Facebook Profile
Twitter Account