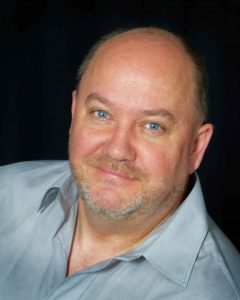 Tell us about yourself and how many books you have written.
I write to entertain. This is my first novel, I learned about plot,dialogue and characterisation from the stage and acting. I wrote stage plays and was very involved in working with new writing for the stage in Scotland.
I love all kinds of comedy from Circus clowns to the 'clowns' we meet in real life. So don't take me too seriously. I try not to take anything too seriously.
I've had to do some seriously boring jobs in my life and in those times I have found it useful to observe people and think up story lines. Many of the characters in this series are not exactly based on real people but a kind of exaggerated, even cartoon in some instances, fictional version of their roles in life. I get by thinking of the funny side of things so comedy has always meant a lot to me.
Ok, so I've been accused of being a bit of a 'Walter Mitty' but I hope my novels can atone for that. All revenues go to basically helping me and other actors to make a living doing what actors do: plays. This novel is based on a play I wrote a long time ago but changed over the years. A bit like me; changed over the years.
I think I have gypsies blood in me, I think my mother said I did, the last time we parked the trailor, I can't remember, we moved so many times.
What is the name of your latest book and what inspired it?
'Janesbootcamp' is my first full length novel. It was inspired by the contrast you can find in various professions between the very educated/qualified people who often lack 'Common Sense' and those who still have the 'Common sense' they were born with, who never got a chance to get an education.
Do you have any unusual writing habits?
Na, not really. I first learned to write plot and dialogue by writing plays. I have converted my first play into my first novel but that's been done before.
What authors, or books have influenced you?
The truth is that I don't have much time to fit in a lot of reading but…Jane Austen, for her clarity, characterization, wonderful world and her wit. Like most actors I love William Shakespeare. He seems to have everything although he is not strictly speaking, an author of books.
What are you working on now?
I've got three quarters of the sequel done already.
What is your best method or website when it comes to promoting your books?
Dunno, but I put a sample chapter of my next book (sequel) at the end with a promise to send the ebook in exchange for a 'Review'.
Do you have any advice for new authors?
Make 'Writing' a habit. Never worry about how good/bad it is…the whole book is worth much more than the sum of it's parts.
What is the best advice you have ever heard?
'As soon as you leave Drama college get another trade/skill that can pay the bills'
What are you reading now?
A book about the 'Magna Carta'
What's next for you as a writer?
Making notes for a book on copy writing.
What is your favorite book of all time?
Raymond chandler, The big sleep
Author Websites and Profiles
Noel Franson Amazon Profile
Noel Franson's Social Media Links
Facebook Profile