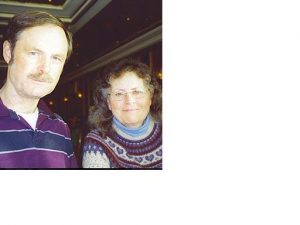 Tell us about yourself and how many books you have written.
I write to you from the Canadian wilderness. My wife and I are alone on a remote lake accessible by float plane only. This computer/satellite is our connection to the outside world. I was born in the city and it's quite the change to be living as remote as we are. Generally we don't see another human for 6 months at a time. My wife and I have been off-grid for 36 years and we've embraced the homesteading lifestyle. This lifestyle has certainly been an adventure! I've written a book that goes into details of how I chose to live a non-traditional lifestyle. I started homesteading in Maine for 20 years. My book has true stories of my winter thru-hike of the Appalachian Trail, cross country bicycle ride, living in the Canadian wilderness, surviving forest fires, bears and more.
What is the name of your latest book and what inspired it?
My book Off Grid and Free:My Path to the Wilderness is published by Moon Willow Press
Do you have any unusual writing habits?
I try to write with humor and a style that brings the reader along with me on my journey.
What authors, or books have influenced you?
Off grid and adventure stories.
What are you working on now?
My focus is to promote my book to a larger audience.
What is your best method or website when it comes to promoting your books?
Facebook, Pinterest and my videos. The newest video is: https://www.youtube.com/watch?v=6DgNHm9_h9M
Do you have any advice for new authors?
Don't give up. See the project through and give it your best.
What's next for you as a writer?
A follow up book that answers readers questions might be an option.
Author Websites and Profiles
Ron Melchiore Website
Ron Melchiore Amazon Profile
Ron Melchiore's Social Media Links
Goodreads Profile
Facebook Profile
Pinterest Account