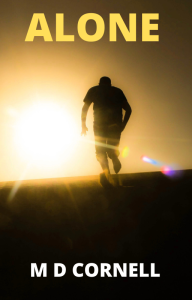 About Alone
Alone is a story of love, loss, and the capability for cruelty that resides in all of mankind. Ben, a man who distanced himself from the rest of humanity years ago, is forced by a global pandemic and a faulty vaccine that turns the living into blood-thirsty killers, to reenter society. The virus brought America to its knees. Roving gangs and Mexican cartels rule the country, but Ben and a handful of new friends have vowed to save one small New Mexico town from ruin.
Learn More About The Author
MD lives in rural New Mexico, 86 miles from the nearest Walmart. He's a knifemaker by trade and dabbles in blacksmithing. He's a huge fan of horror and post-apocalyptic fiction. He's an Army vet who loves his family and country above all else.