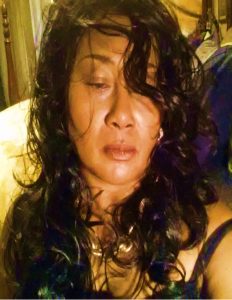 Tell us about yourself and how many books you have written.
Hi, I'm Jerreece Jackson. But I write under J. A. Jackson. I write deliciously sultry adult, romantic, suspenseful, entertaining novels with a unique twist. I have lived in California since 1981. The settings for my first seven books – you guessed it. Is California. However, that said, I am currently writing a novel, whose setting is Chicago. I grew up in Chicago and have always had a love affair with this fabulous city.
Coming Soon!
Lovers, Players & The Seducer Book II The Revenge!
¦¦¦
Lovers, Players & The Seducer
¦¦¦
The Mistress of Desire & The Orchid Lover
¦¦¦
When a Taker Dreams
¦¦¦
The Grand Hotel
¦¦¦
A Geek, An Angel & The Deceiver
¦¦¦
The Proposition
What is the name of your latest book and what inspired it?
What is the name of your latest book and what inspired it? My latest book is
Lovers, Players & The Seducer Book II The Revenge!
This book is the latest installment in the, romantic thriller, Lovers, Players and The Seducer. In this book the storm came…and went. And in Lovers, Players & The Seducer Book II The Revenge the storm is blowing and it bring a deadly game of revenge. I was inspired by readers who had become attached to the character Quinn and his reign of greed, lust, and ambition and didn't want to see him go away. So it became my inspiration for book II.
Do you have any unusual writing habits?
My writing process is not unusual to me, but it does depend on the book and the moment. By that I mean, if I've had a rough day my writing process can be somewhat cloudy and not focused. But generally I write every day. Especially if a story has taken hold and started forming in my head. However, if not, then I usually will begin a story by jotting down the plot point, element, character name, flaws etc. and then write the story. Each day, I write something and I normally will begin by first reviewing what I have written prior, revise and continue. Thus the story comes. Daily I check for the parts of the story such as the character dialogue, point of view, and the plot, sub-plot, who the character is, their flaws, desires, hopes, dreams, things that make them real and always what is that all important thing – they can't have or live without. To me this is what makes the story and what makes the character propel the story and move it the story forward.
What authors, or books have influenced you?
What authors, or books have influenced you?
I love many authors from Cathy Yardley, Nora Roberts, Madelyn Alt, Cecily von Ziegesar, Jude Deveraux, Beverly Jenkin, Stuart Wood, Omar Tyree, Tony Dunbar, Roxanne St. Claire, Kristi Gold, Eileen Wilks, Nalini Singh, Harold Bloom, Juli Alexander, Juliet Marillier, Diana Gabaldon, Nora Roberts, Laurell K. Hamilton, Jane Austen, Jackie Collins, Sidney Sheldon, Zora Neale Hurston, Tina McElroy-Ansa Sharyn McCrumb, Mia Caldwell to Maya Angelou and many, many others.
Perhaps the writer who most influenced me was Maya Angelou and her book I know why the caged bird sings. I read this book in I believe middle school and it so effected and inspired me.
What are you working on now?
I am working on my eighth book, it is set in Chicago.
What is your best method or website when it comes to promoting your books?
What is your best method or website when it comes to promoting your books?
To promote my books, I use a few websites that I feel are effective. A few that come to mind are for book tours Goddess Fish Promotions, and Sensual Promotions, for marketing; ebookbooster.com, Book Gorilla, Fussy Library, KINDLE MOJO, Authors Marketing Club, Book Flurries, Addicted to Books, pixelofink, Galley Cat resources for book advertising others are Goodreads, Amazon book clubs, BookTalk.org, Book Mooch, to name a few. Whether to say the paid promos are better than the free I would have to say they are about equal for me right now. However, when my budget allows I do try to increase my paid adverting.
Do you have any advice for new authors?
What advice would you offer to aspiring writers? Persevere! Then never stop believing in yourself. Next I would say always listen to the voice within. It is your number one fan and keep pushing yourself to completion of your novel. Because you really are more capable than you know. Believe in yourself. And finally I would say remember NO is not fatal. Ignore the folks who say no because somebody will say yes.
What is the best advice you have ever heard?
The first thing I would have to say is -Persevere! I was told by an agent "To Persevere!" And I live by this.
The second is hearing an author in an interview say these words. "Put your butt where your heart wants to be!" He then went on to say. "Sit Down & Write!"
I made this into a small poster that I have hanging about my desk where I write.
What are you reading now?
Carl Weber & Treasure Hernandez book entitled – The Family Business.
What's next for you as a writer?
New Series set in Chicago was well as I will be doing another Conversation with the author J. A. Jackson in the Bay Area in Fall 2016 as well as future speaking engagements.
What is your favorite book of all time?
Jane Austen's Pride and Prejudice.
Author Websites and Profiles
J. A. Jackson Website
J. A. Jackson Amazon Profile
J. A. Jackson Author Profile Other Bookseller
J. A. Jackson's Social Media Links
Goodreads Profile
Facebook Profile
Twitter Account
Pinterest Account