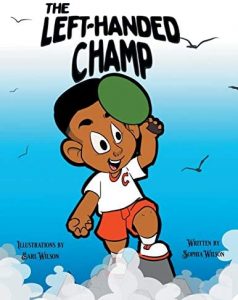 About The Left-Handed Champ
Book details
Description
An inspiring heart-warming story about a boy named Callum who overcomes challenges and achieves his dreams by using his imagination and belief that he has a superpower. This book is a perfect blend of teaching self-belief and helping children to be familiar with the difference between their left hand and right hand while having fun. Callum has a superpower in this story, but most importantly there are superpowers within all children. This book is super for families, guardians and carers. The Left-handed Champ is a great resource for teachers to explore culture and diversity in the classroom.
Learn More About The Author
Sophia Wilson is a great author.