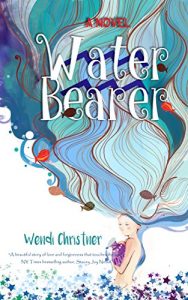 About Water Bearer by Wendi Christner:
From the award winning author of "Throwing Stones" comes a tale of pain, love, and forgiveness…
Seven years ago, Cassidy accidentally set the fire that killed her parents, and the flames of guilt and anger have been burning ever since.
Now, she just has to wait one more summer… When the chill of fall arrives, she can finally move away from the tiny farming community she grew up in. She can run from the ghosts of her past and start over somewhere new. But as the hot months roll on, she realizes saying goodbye to her best friend, Jared, could mean leaving behind more than she ever imagined…
This moving, bittersweet story of everlasting love and forgiveness lingers long beyond the final page. Written by the author of Writer's Digest Contest winner "Throwing Stones."
Buy the book, and follow the author on social media:
Learn more about the writer. Visit the Author's Website.
Buy the Book On Amazon.

Author Bio:
Wendi Christner lives in Tampa, Florida with her husband and son, but most of Wendi's fiction has a Southern tongue born of her roots in the Florida panhandle. Her stories are packed with emotion and usually a fair amount of grit.
Winner of Writer's Digest Short Short Story Contest.