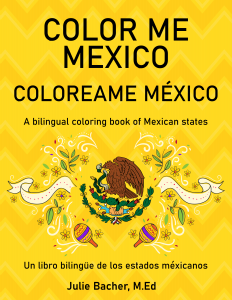 About Color Me Mexico:
This book is a coloring book of the Mexican States. Each state has a short paragraph in Spanish and English, as well as a list of 5 vocabulary words in both languages. There is one coloring page per state. 71 pages long.
Buy the book, and follow the author on social media:
Learn more about the writer. Visit the Author's Website.
Buy the Book On Amazon.
Visit the Facebook Fan Page.