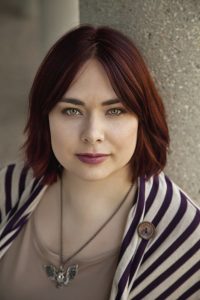 Tell us about yourself and how many books you have written.
I hate Brussels sprouts. They are nasty things. I'm a professional author, editor, and publisher and have been in the business for over ten years. I have a bad habit of rescuing strays of all kinds. I have published over 10 books and hope to someday publish 35.
What is the name of your latest book and what inspired it?
Festivities and Familiars is my latest book and the last in the Angels and Avalon series. It was inspired by my pets, those pets my friends and family and I have lost, and I wanted a happy ending for a series wracked with heaviness and struggle.
Do you have any unusual writing habits?
I don't know if it's unusual, but I see stories everywhere. Behind a dumpster, in the scent of lilacs, in the sound of rain drops on the ground, everywhere there are wisps of stories calling and tugging at me to write them. It can be difficult to choose which one to write.
What authors, or books have influenced you?
Emory Gayle is my new author pal. Her books are fantastic and I wish I could write half as well as her. She's an inspiration.
What are you working on now?
Two books and a bunch of ideas. One with mermaids, one with death. But it has been hard to work at all since I became suddenly disabled in 2018.
What is your best method or website when it comes to promoting your books?
I found in person events and book signings the best method to promoting my books, but unfortunately my disability has put a halt to such events for the time being.
Do you have any advice for new authors?
Call yourself an author because you are one. Write and finish the first draft. It will be garbage, they all are. Edit it. Write more. Keep writing. Writing is the easy part. It's the publishing and self-promotion that gets to me, anyway.
What is the best advice you have ever heard?
Just keep swimming.
What are you reading now?
I just finished A Song Below Water (amazing). Now, I'm working through my audio book list and reading Roots By Kelbian Noel (awesomely witchy)
What's next for you as a writer?
That's a heavy question for me. I hope more books.
What is your favorite book of all time?
the Dark Garden by Margaret Buffie….no Emily Bronte's Wuthering heights….um Becca Andre's Final Formula series. No, anything Skyla Dawn Cameron… Maybe, um…. All of the books?
Author Websites and Profiles
Catherine Milos Website
Catherine Milos Amazon Profile
Catherine Milos's Social Media Links
Goodreads Profile