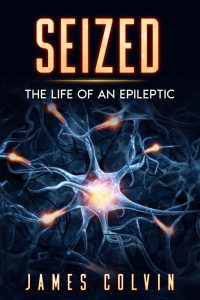 About Seized: The Life of an Epileptic
If you suffer from epilepsy or another chronic illness that makes you feel alone or ostracized, this book was written for you.
A short jaunt through the author's life since his first seizure to the present day the highs and lows will resonate with anyone who has experienced the stigmas that come with being different.
Visit The Authors Website & Follow Them On Social Media
Learn More About The Author
James Colvin lives in Salt Lake City with his wife, daughter, and mischievous dog, Buckles. He is currently the webmaster for epilepticsanonymous.org where he contributes to a weekly blog about epilepsy and the issues surrounding it today.