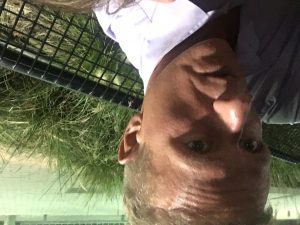 Tell us about yourself and how many books you have written.
My name is Andrew and I am a recovering heroin addict. This is the first book I have ever written. I live in Bergen County, NJ with my wife, two stepchildren, two dogs, and one cat. I enjoy writing, surfing, exercising, and helping other people affected by addiction.
What is the name of your latest book and what inspired it?
The name of my book is "Such Unfortunates" by Andrew Mann. I was inspired by my own struggles to overcome addiction and many friends who have died as a result of their addictions.
Do you have any unusual writing habits?
I drink a lot of coffee, smoke a logic e-cigarette, and have my dog at my feet is when I do my best writing.
What authors, or books have influenced you?
Trainspotting, The Heroin Diaries, The Basketball Diaries, Lone Survivor and Beautiful Boy all inspired me.
What are you working on now?
Promoting my book so that it can help save as many lives as possible,
What is your best method or website when it comes to promoting your books?
I am currently learning what are the best sites to promote on.
Do you have any advice for new authors?
Writing a book is difficult but if I can accomplish it, anyone can.
What is the best advice you have ever heard?
Ignore everyone that says writing a book is too difficult and that no one ever really completes one. Make your mind up and get it done.
What are you reading now?
Such Unfortunates by Andrew Mann
What's next for you as a writer?
Take some time to see how this book does then start another one
What is your favorite book of all time?
Lone Survivor by Marcus Luttrell